See What You Blame on P2P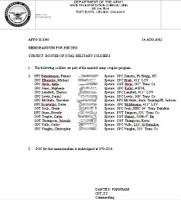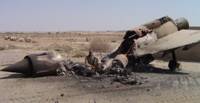 Examples of pics available on P2P nets.
Ernest over at
The Importance of
points out this interesting
CNet article
about a new blog called "
See What You Share On P2P
." The purpose of the blog, so the owner says, is to demonstrate the danger posed to national security by P2P nets. The author of the blog has posted some fairly sensitive material he found on P2P nets, including secret military documents (with names and numbers blacked out).
The author of "See What You Share" states that:
"Technology often outruns legislation. So is the case with Peer 2 Peer networks. Many people obtain P2P software so they can download music or movies. A large number of those people do not have any idea what they are sharing."
As Ernest points out in
his post
, the technology outrunning legislation is not really the problem. The problem is one of security, a problem with
users
.
This is the typical situation where the technology and not the user get the blame for security problems. It's the same situation with spam, spyware, and viruses. These problems are (easily) avoidable, but it depends on the users' education about the problems. For instance, many of us know
never
to put a hyperlink to our email addresses online b/c it will be crawled by a bot and the address spammed, but many people still don't know that. There are also plenty of ways to avoid getting spyware, like stop downloading freeware smiley face and wallpaper programs and get yourself a spyware killer. How about viruses? It's oh so simple, get an antivirus program and set it to update regularly. Also, don't load suspicious files; and yet people just keep opening those dodgy .TXT attachments in their email. All the while a little user education could virtually put an end to these Internet ills, but instead everyone uses these problems to push for legislation and more hardcore Internet governance. Legislation and more governance can't even stop these problems, the perpetrators inevitably
just go overseas
.
The "See what you share" guy refers to legislation, obviously the
INDUCE Act
. The security problem he is making people aware of is not the fault of the technology though, but our own fault. He so much as says so in his
statement of purpose
:
"I want everyone to know that we can be our own worst enemies when we don't understand the full power of our technology."