A Yellow Pages for Cell Phones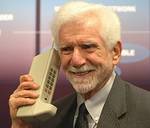 This is the worst idea ever. The cell phone companies say it'll be totally opt-in, but we'll see when the telemarketers start calling.
The directory will likely increase the number of cell-phone calls and could earn the industry billions of dollars in revenue each year.
The increase in calls is not going to come from friends who lost your number.
Via
Wired
.